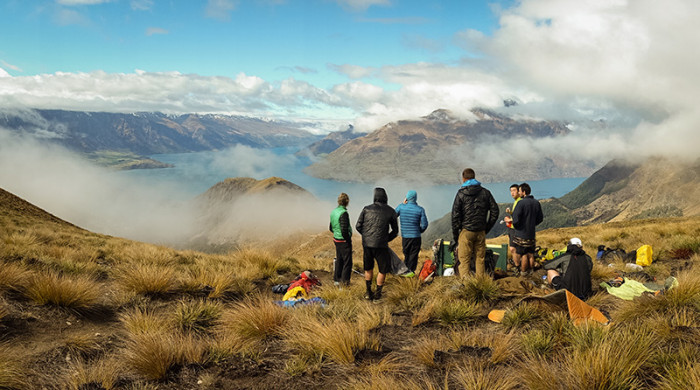 Sneak preview to next year's team - NZ Alpine Team Trials
The NZ Alpine Team has held a weekend of trials for spots on their three year mentoring program in Queenstown mid October. With the weather being variable, the new aspirants were in for an assessment weekend of cardio, climbing and mental assessments.
The programme has been started in 2013 out of the wish to mentor and push young Kiwi Alpinists to their next level of climbing. It takes four - six applicants, aged between 18 and 25 for 2016-2019. These students are then given three years of intensive training, with trips and expeditions around the world to further their climbing skills. Our trips will include ice climbing in the Canadian Rockies, big wall climbing in Yosemite, expeditions to Alaska and South America with a final expedition of the three year rotation to Asia or the Andes.
As the skill level was already high in the trials, we look forward to see more of this new lot over the next years.
You can find more information about the Alpine Team and the full read about the trial weekend here.
Photo Credit: NZ Alpine Team/Jaz Morris