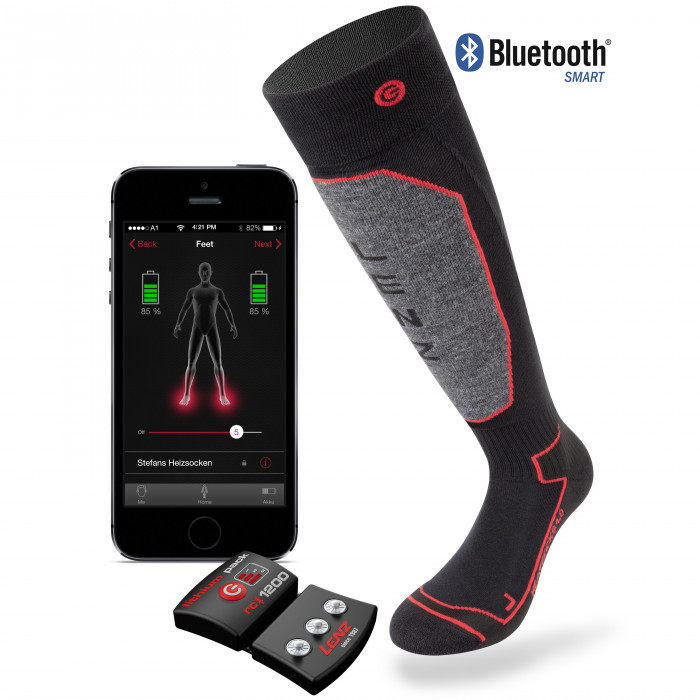 Cold feet were yesterday
If you constantly suffer cold feet or just want to be nice and cosy warm on those freezing cold days, you should have a look into heating options for your feet. They make sure that you can make the most of your days up the hill instead of spending most of your time in the café. As with heating solutions for your home, such as heat pump or fire there are different options to choose from. For all of them, a well-fitting boot is the premise.
It often makes a huge difference how your feet are feeling, when putting on the boots. If they are cold from the beginning chances are low, that they are going to heat up in your ski boots, once you left the warm car. So not only keeping your feet warm might help but also keeping your boots warm. Don't leave them in the car overnight but rather place them next to the fire or heater. Just not too close as you don't want to melt the plastic. If you got a long way ahead to the ski field and no room close to the heating in the car, investing in a heated boot bag like this Lange heat bag might be worthwhile. Keeping your boots warm will make putting them on easier as well, by the way.
Wearing good socks often makes a huge difference, too. Merino blends are often warmer and the additional non-stink factor that merino has, is another bonus in socks. We'll talk about socks another time. Additionally, there are a couple of heated options to keep your feet warm while skiing. Heat soles have been around for a while and will keep your feet toasty and warm for a couple of hours. They have to be implemented in your ski boot liner and hooked up to a little battery pack (shown in picture) which is usually clipped on at the rim of your ski boot to power it. The Lenz power set has three different temperature settings and provides up to 22 hours of heat.
Lenz also offers two different models of heat soles. The heat sole 2.0 is a solution that is completely customisable to be cut down and used for a custom foot bed. The heat sole 3.0 is already premoulded and available in different sizes.
Cutting your soles to the right shape and length as well as fitting them in your boots is a job to best get done in shop, so make sure you bring your boots with you when you buy your new heat soles.
If you find it too fiddly to implement a sole into your ski boots (even if you don't have to do it yourself) or just always want to have cold feet and not only when skiing, heated socks are for you. Lenz heat socks have an integrated heat element and a battery pack that is just buttoned on at the rim of the sock. Lenz offers two different Lithium battery packs for the socks, a 700 version providing 3-4 hours of warmth on 55 degrees and a stronger 1200 version. The 1200 version has got three different settings with warmth lasting up to 14 hours. As the battery pack can be buttoned on and off, the socks can go in the normal wash.
Lenz has also just launched a free new heat app, which works like a remote control for your heat element via Bluetooth and lets you set the temperature on your smartphone. This allows you not only to set the element to an exact temperature but you can also check the battery levels of your devices. The app can be found under Lenz Heat App and there is a version for Apple as well as Android phones.
You can also watch the demo video for the app on the Lenz site here.
All heated devices are rechargeable and usually have to be charged before skiing, so make sure to plug the battery pack in to charge the night before. But that just as a side note.
To find out more about the LENZ heat range, have a look on our Lenz page.