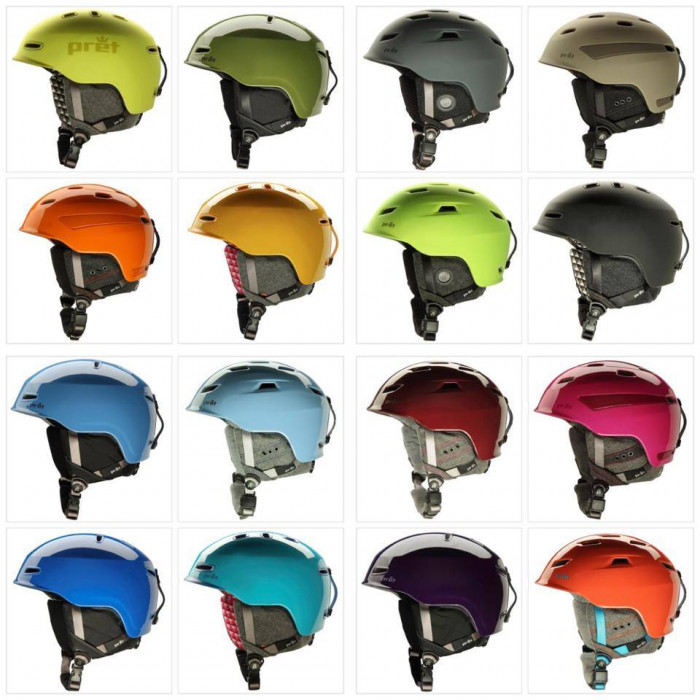 Dress your head in awesome new colours
Colourful times in our warehouse this week. Pret helmets are in and will be out in the stores soon with exciting new season colours. We are really proud to be the first to have the fancy 2015 colours here in New Zealand.
After unpacking and trying them on each of our team decided what they thought is the best feature. While we all agree that the helmets are great value and look even better, we preferred different models and couldn't quite agree on the single best feature. So the top three out of all models are:
1. They are superlight. And with their slick design and great form they are not bulky and you hardly feel that you have a helmet on. Feels more like a nice and comfy beanie.
2. They fit really nice and sizes are adjustable with the little wheel on the back.
3. The Magnetic snap lock buckle system is just too good to be true and allows you to close the helmet strap one-handed. Seriously no fiddling, so leave your gloves on! 
We still can't decide what the best colour is, they just all look great! Find more information and pick your own favourite on our Pret brand page.