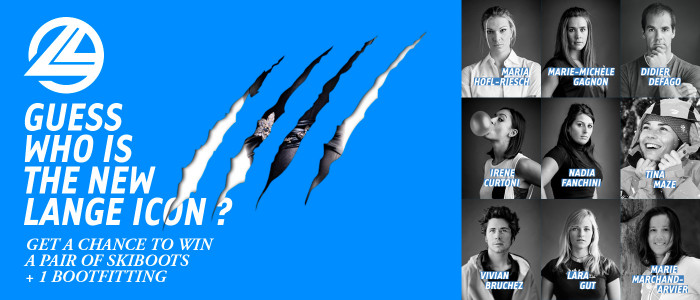 Who's the new Lange Icon?
While the Ski World Cup season is getting into full swing it is surely getting warmer here and you might not want to think of your ski boots quite yet. But maybe you want to think of hot girls in ski boots? Lange is having a sweet contest on, where you only have to guess the new Lange Icon for 2015 to go into the draw for a brand new pair of Lange ski boots as well as a free boot fit. So what are you waiting for? Enter and play here.
The competition runs until December 12, when the new Lange Girl will be revealed.