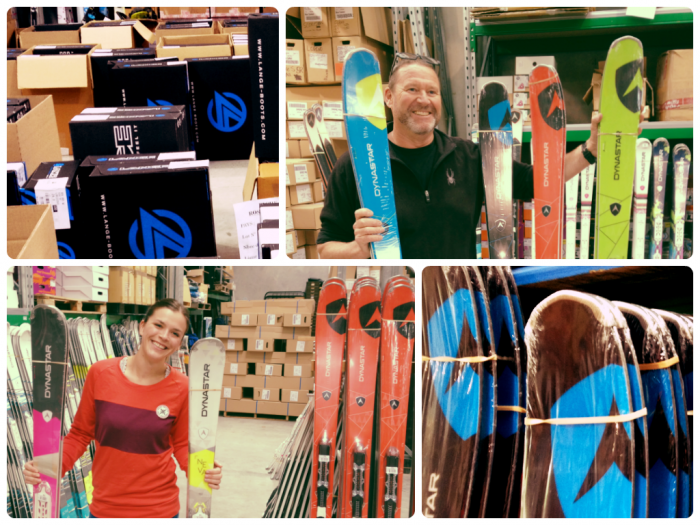 New Arrivals
We have been busy over the last week unloading a container of skis and boots, getting Dynastar and Lange orders ready to send out to our stockists and storing the remaining things on the shelves and racks in our warehouse.

While I was down there to observe the progress, I took some pictures of the boys and seriously messed the sizes of the women's skis up. Not on purpose of course. Looking at all the different models we unpacked, there are some good things coming your way, if you are looking for some new gear.

If you are, for example, in need of the ultimate all-mountain weapon look no further than to the all new Dynastar Powertrack range. Out brand new this season, they provide the perfect all-rounder with great freeride as well as piste performance, so why not have it all? The Powertrack combines the best from both worlds, holding an edge on the groomers and powering through choppy, heavy snow at the side and off trail as well. Sounds pretty great for New Zealand conditions. The range reaches from 89 over 84 down to 79 mm under foot and is available with Fluid (89, 84, 79) or Express set up (79). Doesn't Nic look happy in their company? We can't wait to take them out for a run. If there was only snow around already.
You can find the details for all four models here: