School holidays were off to a great start with lots of fresh snow sugarcoating our mountains across the whole South Island in the last couple of days. Best time to get a new pairs of skis, or at least jump on one of our new models and try them out. There are plenty of stops in our Dynastar Demo Tour over the next couple of days, where you can try our 2016 models for free and have chat to Stephanie, who is there to answer your questions and put you on the right ski for you. Weather dependent, come meet her here: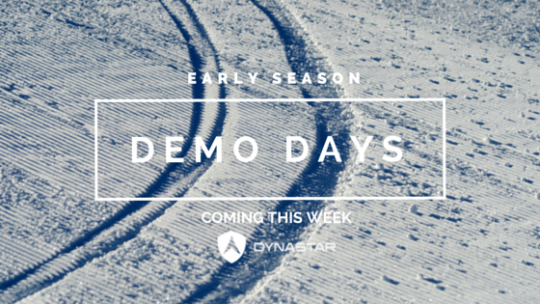 The 2015 season has started with a bang, the snow cover hasn't been as good this early in the year in what feels like forever and we are burning to get out there. In fact, we already are. As I write this post, Stephanie and Nic are down South running a couple of demo days before spreading the fleet further out over the South Island. While you were still turning around in your bed to fit another snooze in, they have been up at Cardrona to get ready for the Industry Day up there today.
Nic is on the road this week and early next week for Dynastar demos around different ski fields down South.